Chip Performance Chip tuning
Chip Performance is the chip tuning specialist. We adjust engine management (ECU) when chip tuning your vehicle. An engine management works electronically according to different fields of knowledge. With chip tuning, we adjust these key fields, which results in an increase in power and torque.
We adjust various fields of knowledge, we mainly intervene in the fields of pre-ignition, turbo pressure and air / fuel mixture. An ignition field can indicate that at 5.300 rpm the pre-ignition varies between the 28º and 37º. At 5.600 rpm the car manufacturer can choose to play safe and keep the pre-ignition on 0º. The result is a decrease in fuel pressure and power. We can extend this limit with the help of chip tuning. By logging on the test bench we can see where this spontaneous fall is. With the help of this information we will optimize the software.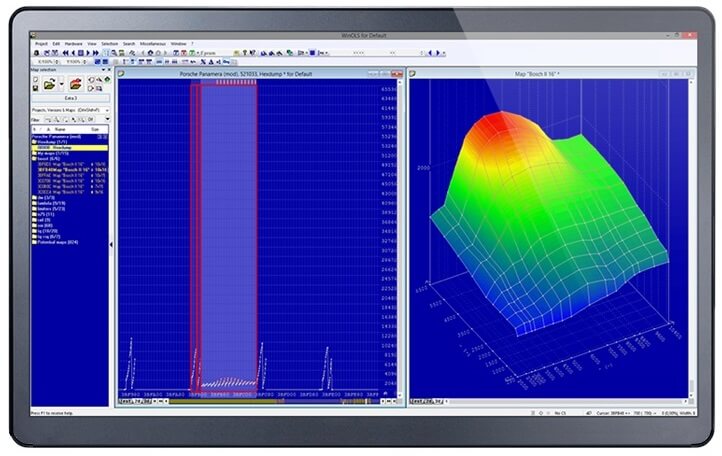 Per · formance (de; v (m); meervoud: Performances)
More power? Driving more economically?
Wondering what Chip Performance chip tuning can mean for your vehicle?